Remember when I mentioned
yesterday
that I was getting really close to checking number 1 of
the list
?
Wellllllll, thanks to all of YOU I was able to do just that-
My blog has passed the 100 followers mark and I am super excited!
Hot dog, hot dog, hot diggity dog!
Go ahead and sing along with me...
don't pretend like you don't know the
song
. *wink*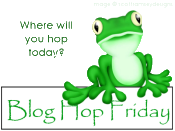 Have a great weekend!